Cock Cage Key, Miss Hybrid Dungeon Mistress 4K Video Update
Cock cage key holder Miss Hybrid plays with her victims cock.
A close friend of Miss Hybrid's husband is stuck in his cock cage. All since he stupidly allowed mistress to try it on him, a few weeks ago. He has begged for it to be removed ever since. Miss Hybrid tricks him into thinking she is going to unlock him but instead she teases him with her lips, tongue and magic wand. Resulted in a very messy ending and still no sign of that key!
Please click the sample screen cap below to see the full uncensored video inside misshybrid.com.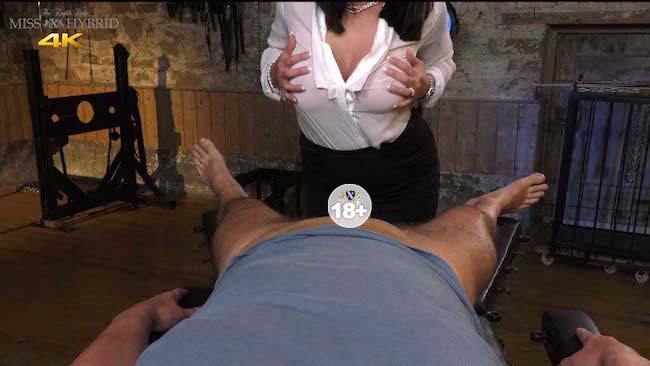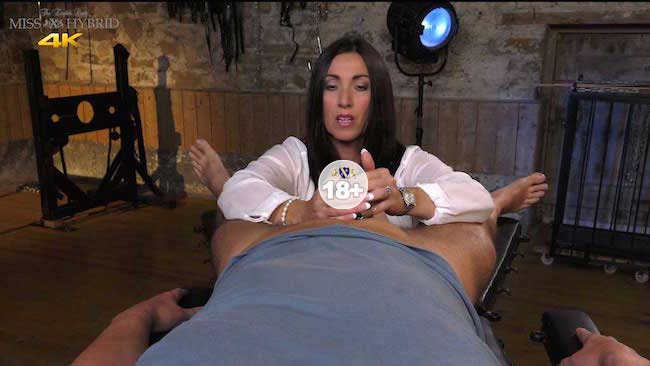 To see the full hard core and uncensored 4K video please click here to visit misshybrid.com.